"Ninety percent of skin aging indicators—sun spots, laxity, wrinkles—come from unprotected exposure to ultraviolet light. While we focus most on protecting the face from photoaging, the hands are also at risk. And it's not just during the summer; consider hands on a steering wheel while driving, when rays come through the window year round.​​​ Your best bet? Treat the hands like an extension of your face and neck by protecting the skin with SPF 50 or higher each morning. I slather mine on throughout the day like hand cream." – Mona Gohara, MD (ELLE Magazine)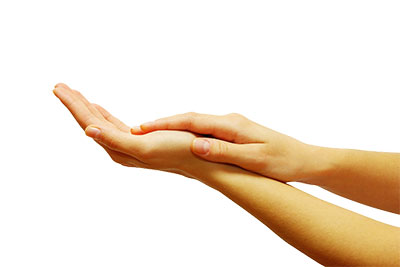 Turning back the hands of time has never been so easy!
At Derma, Hand Rejuvenation Treatment can be done by any of the following treatments or a combination of treatments depending on the severity of the skin condition(s) and age of the client. All of our treatments produce excellent results with minimal downtime.
Radiesse® is a wrinkle filler used to plump the skin. Radiesse is injected through a small needle and placed under the skin on the backs of the hands. Immediately, this filler works to provide plumping and volume under the skin. Radiesse smooths wrinkles and over time, the benefits continue by naturally stimulating your body's own natural collagen. The natural results have been shown to last a year or more in many patients, making the treatment results both immediate and long lasting. The hand-lift only takes about 15 minutes and the Radiesse safety profile has been vetted, as it has been used for facial rejuvenation for many years.
IPL / Laser Treatment for the treatment of sun spots. (Immediately after treatment, sun spots get darker and within a few days begin to fade away, leaving clearer more even toned skin.)
Dermapen for collagen stimulation. This treatment renders skin smoother with a more youthful feel.