Many professionals believe that Surface Rejuvenation (PHOTOFACIALS) / IPL treatments are the present and true future of successful long-term skin rejuvenation. IPL restores a visibly fresh and youthful vigor to sun-damaged, dull looking skin at any age. The main advantage of using IPL is its ability to deliver smoother, younger-looking skin immediately and much more comfortably, with little down time.
In General, IPL can be the solution to a wide variety of skin conditions:
Sun damage / Wrinkles
Skin texture
Redness / Flushing
Age Spots / Liver Spots / Sun-induced freckles on the hands, chest, and face
Broken capillaries especially around the nose
Excels in helping the reduction of fine wrinkles and large pores.
IPL Delivers Remarkable Benefits
Tightens the skin
Shrinks pores
Reverses sun damage and rough skin
Marked decrease in fine lines/wrinkles, especially around eyes and lips
Fading of brown spots and/or freckles
Refinement & smoothing of skin texture
Controls Rosacea/redness
Improvement of shallow Acne scars & accompanying discoloration
Permanent reduction of dark facial hair
Decreases and slows growth of fine, light facial hair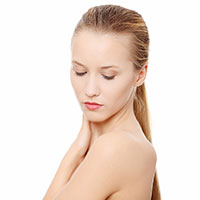 IPL treatments are also effective for sensitive, non-facial skin, such as the neck, chest or hands/arms, where laser and strong chemical peels post much greater risks of scaring.
Treatments are performed with wavelengths, allowing the light to gently penetrate all levels of the skin where abnormal, easily dilated vessels are found. As a result, IPL serves as a less traumatic, gentle alternative to laser resurfacing at about less than half the cost and no major down time.
IPL/Laser: IPL (Intense Pulsed Light) is categorized with Lasers though there are some differences in the delivery of light if you were to study the physics behind it.